Providing vital midstream services
to the refined product market.
Our terminals segment provides refined product storage
for a diversified set of customers.
Body Two
We own

a network of terminal assets.

Our terminals segment is comprised of a network of 17 refined product terminals strategically located across the PADD I Northeast corridor of the United States. Combined, our terminals represent over 240 tanks with a total storage capacity of nearly 14 million barrels. Our system is geographically diverse, yet concentrated in the strategic Northeast region, including a footprint in Pennsylvania, New Jersey, Massachusetts, and Connecticut. Our assets are well positioned for both takeaway and inbound transportation. With land- and marine-based terminals, Gulf Oil's assets are connected to major refined product pipelines including Laurel, Buckeye, Sunoco, and Colonial Pipelines. Furthermore, our pipeline and barge access points allow Gulf to source products from Canada, Europe, the Caribbean, and all major United States refining markets.
We provide

vital storage and
transportation services.

We provide vital midstream services to the refined product industry. Gulf charges a per gallon fee to throughput, blend, finish, and/or store refined products on behalf of its customers. We service a wide range of refined products, including gasoline, diesel, and heating oil – all of which are essential to everyday life. Gulf also provides ethanol blending, biodiesel blending, and additives that are required by state or federal regulations. This adds a significant level of stability behind the demand for our services. As a result, we are able to form long-lasting relationships with our customers, many of which have been working alongside Gulf for more than two decades.
Body Three
Strategic network of terminal assets.
Our leading terminal portfolio is positioned in strategic markets throughout the Northeast corridor, offering a range of capabilities to both our customers and the refined product market overall. From our network, we are able to service an expansive geographic footprint from Maine down through West Virginia, including significant capabilities in key demand markets such as Connecticut, New York, New Jersey, and Pennsylvania.
Body Five
Gulf Terminal Map
Click locations below for Terminal information.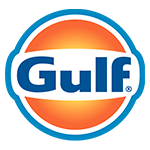 Gulf Terminals      

Refined Products Pipelines