Find a Gulf station near you.
Select any filter and click on Apply to see results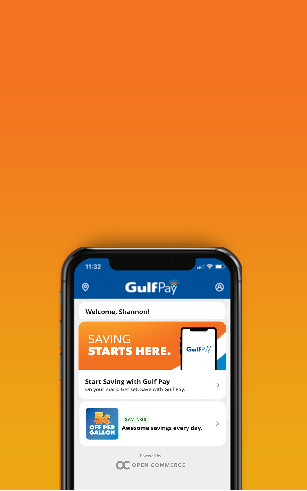 Fast. Easy. Secure.
Find nearby stations, pay by mobile phone and
receive exclusive digital offers on your favorite
products.
Learn more
An icon since 1901.
Since Gulf's founding, we have modernized our brand
and evolved alongside the industry. But through it all,
we never wavered in our commitment to safety,
customer service, quality fuels, and strengthening the
communities in which we operate.
The Gulf Brand